BIZJAK apartments VINKURAN and PULA
The vacation rental service is our second, but not less important activity since 1999. All these years we're refining our service to make your holiday in Istria a summmertime to remember. We are on your disposal for any kind of special interest and arrangements.
The BIZJAK apartments in Vinkuran are designed for family and friends vacation longer stays.
The luxury Pula city center apartment is our first central systemation, suited for active travelers and city break stays.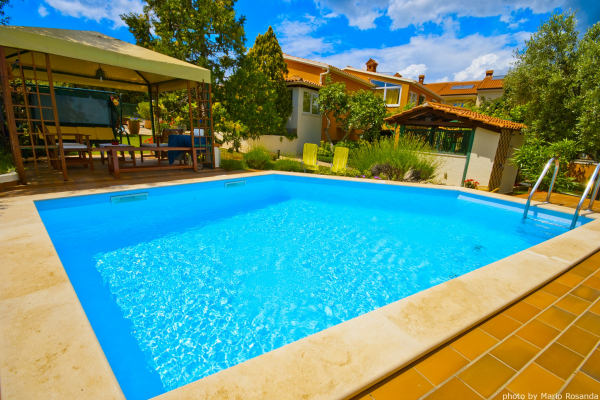 The Bizjak Family welcomes you to Vinkuran, a small coastal village only 4 km from the Pula city center. We offer you two modern apartments with a spacious terrace, a green area with lot of flowers, relax zone, swimming pool, garden kitchenette with grill under the pergula and children's toys for the youngest. Of course, all over the proprety a fast free wi-fi connection is available for checking mails, search local events, review weather forecasts ...
The house is located in a quiet area on the edge of the village, surrounded by typical mediterranean macquis, particularly suitable for rest and relaxation. On their walks, nature lovers will recognize various types of endemic plants of this area and listen to the morning birds chirping, the pheasants and the sounds of the forest animals in the evening.
For many years we gladly host guests and point out our hospitality and completely family atmosphere, and we strive to make your vacation a relaxing experience, with plenty of content proposals, entertainment, carefree and beautiful moments.
The sea is 350 m far, but there are many beaches within 5 km. They are mostly rocky, but also pebbly and sandy. Sports, recreational and entertainment facilities are also nearby.
We wish you a pleasant stay in Istria. ;-)
Read more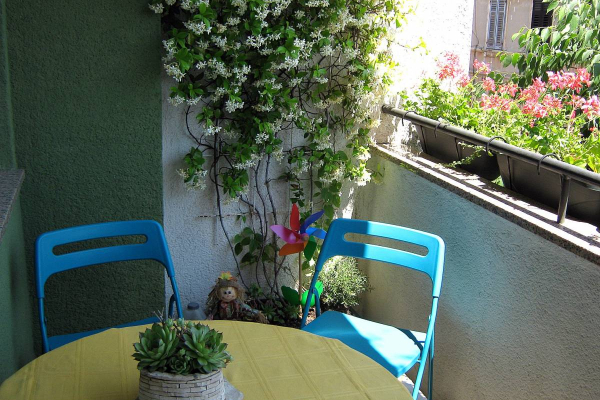 This cosy modern furnished apartment is situated on great location, in a quiet street, only 2 km from the beaches, 50 m from the grocery store and 5-10 minutes walk from all the cultural and historical amenities, various city events, concerts, art exibitions, film, theatre and dance festivals and other gourmet day&night events. Suitable for business and leisure travellers. Free parking available around the building. Late check-in/out. Pet friendly.
The location gives you the opportunity to easily explore the day life on open-air markets with fresh fruit, vegetable, fish, meet and other genuine local products, as much as the movement on bar and restourant terraces, the old town narrow streets and creative little shops. Every day evening events, concerts, shows and exibitions, late night shopping and live music will surely entertain you. Don't miss the Lighting Giants - lights visual show in the central harbour on every night full hour. Grosery shops, ATM machine, farmacies, cinema, theatre are all on few steps, as well the main cultural and historical amenities, like the Roman Amphitheatre, Golden Gate and Forum (main square).
Spectacular rocky and pebbly beaches are just 2 km far, easily reachable even with direct bus lines. Brijuni National Park, a paradise on Earth and Cape Kamenjak, protected landscape and southes point of our region are a must to visit for a unique experience of Istria. Pula has many signed bike routes, walking zones, tematic paths, tennis, football, basket courts, golf grounds. The taste and smell of traditional cusine, excellent vine, olive oil, truffle, honey, aromatic plants and scents are simple elixirs for spirit, body and soul.


Read more